Unpredictable Series presents an evening of three performances: free improvisation pioneer Terry Day playing with Billy Steiger, award-winning multi-instrumentalist Orphy Robinson in a duo with Blanca Regina and a special performance by Cathy Lucas & Arthur Sajas (from Vanishing Twin) with visuals by Pierre Bouvier Patron.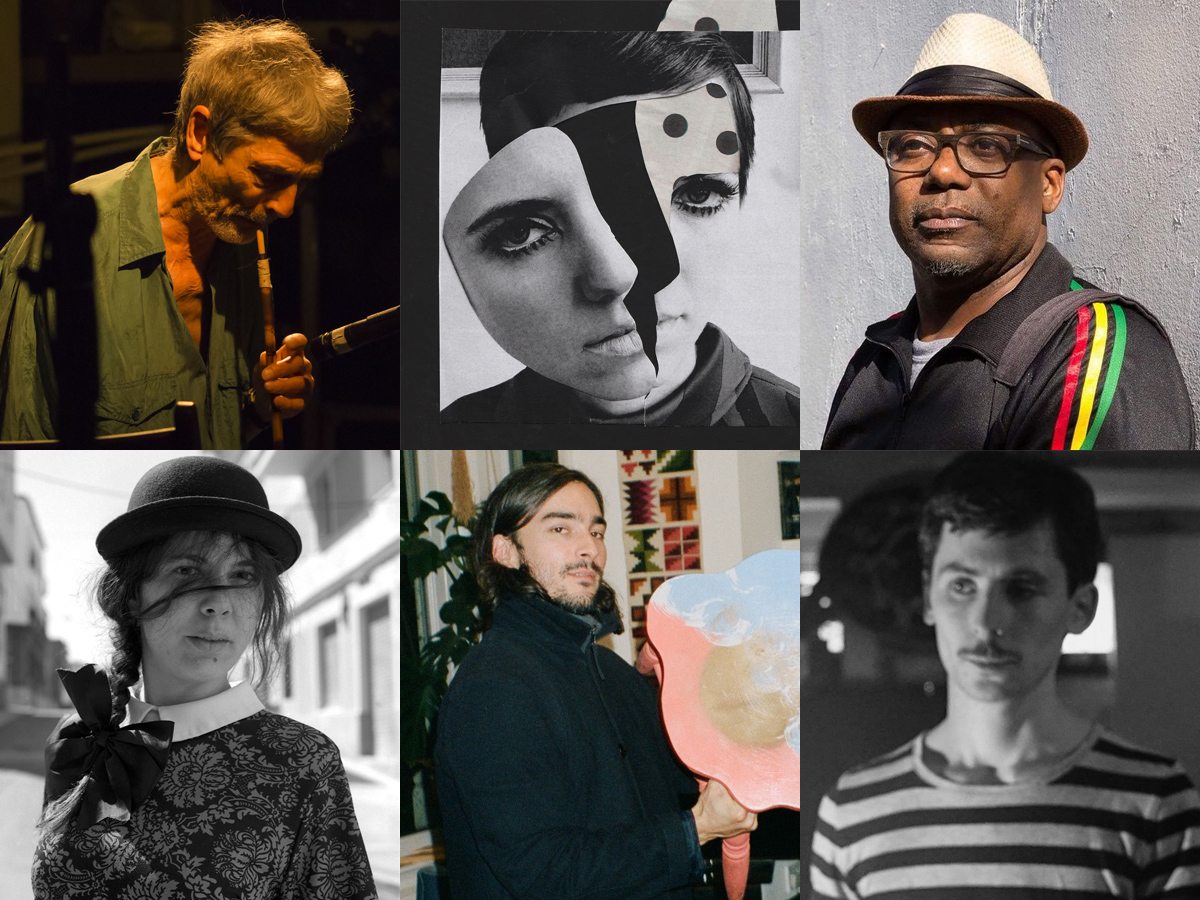 Terry Day is a first-generation pioneer improviser from the 1960s: an improviser, multi-instrumentalist, lyricist, songwriter, visual artist and poet.
A self-taught musician in a family of musicians, he began improvising on the drums with his brother in 1955. In the early '60s, he formed the Hardy Holman Day trio, focusing on free improvisation. Later he became part of the band Kilburn & the Highroads, with Ian Dury. Sharing their interest in visual art and painting they both studied at the Walthamstow School of Art and later at the Royal College of Art, London. As an art student in the '60s, he was also a pioneer of free improvisation, free jazz & experimental music.
He formed a duo with guitarist Derek Bailey in the late ´60s and was a regular member of The Continuous Music Ensemble, The People Band and, later on, Alterations with David Toop, Steve Beresford & Peter Cusack.
Terry has collaborated with many musical luminaries, groups, dancers, painters, and poets and performed in theatre. He now plays bamboo reed flutes, drums, recorders, and balloons & improvises with his lyrics, prose and verse. Since 2000 he has been part of the London Improvisers Orchestra. In recent years he has toured twice in both Japan and Brazil and has performed with improvising orchestras in Malaga, Tokyo and Madrid.
Billy Steiger was born in Howth on the 16th December, 1986. Now he plays the violin.
"Then he sat down by a pond and began to play a tune. As he played, the most extraordinary thing happened. One by one the fish in the pond began to jump out and fly about in the air. And what is more, they were all different colours and they were singing to the music."
Patrick, Quentin Blake.
https://billysteiger.bandcamp.com/
ORPHY ROBINSON
Robinson is an award winning multi- Instrumentalist, One of the few UK musicians to have been signed to the legendary USA Jazz label "Blue Note".
Robinson has performed on over 100 recordings with numerous internationally acclaimed artists across many genres of music.
These include artists as diverse as Lawrence Butch Morris, Hugh Masekela, Don Cherry, Robert Plant, Thurston Moore, Robert Wyatt, The Jazz Warriors, Cleveland Watkiss, Wadada Leo Smith, Lionel Loueke, Henry Grimes, William Parker, Hamid Drake, Jean Paul Bourelly, Jean Luc Ponty, Marshall Allen, Sun Ra Arkestra to name a few.   
Throughout a 40 year career, he has constantly been nominated or won numerous prestigious industry awards. These include 2022 Paul Hamlyn Award, 2 Jazz Fm awards 2017 Live Experience of the Year" & 2020 Gold Award.
Nominated for the 2022 'Best Jazz Ensemble' at the Parliamentary Jazz Awards.
2017 – 2019 Orphy held the position of Artist in residence at the Gibraltar World music Festival.
2018 Artistic director at the Gibraltar World music Festival.
Orphy sits on various industry Boards Such as the Ivor's Academy where he is both Deputy Chair and the Chair of the Jazz + Genre Committee.
ECSA (European Composers & Songwriters Alliance) Trustee & Chair of the ECF – Art & Contemporary music Committee.
Vice Chair for the UK Promoters organization "Jazz Promotion Network".
Orphy has also written articles for various industry music magazines such as Wire Magazine, Jazzwise & Online platform JAZZED.
Orphy has also presented Guest radio programmes on:
BBC Radio 3, Jazz Fm, Resonance Fm, Worldwide FM, Solar Radio. 
Since 2016 Robinson has presented a weekly show on internet Radio station – Delite Radio. www.deliteradio.com
Blanca Regina is an interdisciplinary artist, tutor, and independent curator who works with spontaneous composition systems creating multimedia landscapes using voice, objects, electronics, and visuals. She also makes books, prints and films. She has produced three albums with Steve Beresford – Unpredictable Series -, working with Dave Hunt in London, 'What Blue' (2020) Duets with Steve Beresford; 'Duets with Blanca Regina, Spontaneous Music, – various artists –' (2019 and 'Art of Improvisers' (2017) — various artists – She has provided lectures, workshops in the UK and internationally. Her work has been supported by Arts Council England, Sound & Music, BMC, Amexcid, Photo-España, and Garage Cube.
Cathy Lucas is a Brussels-born artist, musician and researcher based in Hackney. She has spent more than a decade collaborating on London's experimental scene, chiefly as band leader and singer of art pop group Vanishing Twin. Cathy is also a PhD researcher in the nineteenth century science of sung and spoke sounds.
Arthur Sajas is a chair painter, a semi-chef and an instrumentalist living in Hackney. He is a conductor and musician of HAHA Sounds Collective and l'Ensemble des Jardins, as well as the semi-secret hand in the band Vanishing Twin. His practice is focused on the connection between scores and drawings and drawn lines and melodies.
Pierre Bouvier Patron is a visual artist based in London. He is currently working with different media, such as digital video and film, exploring the boundaries between them and creating moving image works, performances and installations. He has developed various practices and skills in experimental film, documentary films, music videos, etc.
He is involved in video screenings and video performances, solo or in collaboration, with musicians such as Syd Kemp, Steve Beresford, Neil Charles and artist Blanca Regina, among others. His work has been shown in France, Spain, the United Kingdom, Mexico, Germany, etc.
His latest works include Unpredictable: Conversations with Improvisers, a series of 12 videos about improvisers in the UK, music videos for Ben Marc. His work also includes extensive participation with collectives such as Unpredictable Series, Strange Umbrellas, and several festivals such as Sonic Waterloo, Art of Improvisers, Alterations Festivals.