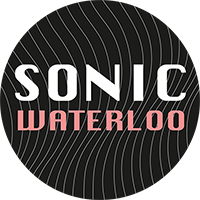 SONIC WATERLOO, first edition happened from the 2nd to the 9th of July 2017. This is a festival that presents activities around the subject of sound in various locations in the area of Waterloo, including IKLECTIK, Lower Marsh, Morley College and London College of Communication.
Artists include Leafcutter John, David Toop, Rie Nakajima, Sharon Gal, Atau Tanaka, Jean-Paul Thibaud, Ian Rawes and Janek Shaefer.
Highlights of the festival include an exhibition with new commissioned artworks, sound art installations and performances. There will be series of talks by specialists about sound & politics, technology, environment and psychology. There´s also a field recording workshop, and a sound exploration workshop with kids.
IKLECTIK is a beautiful space next to Archbishop's Park, a few minutes walk from Lambeth North tube station and close to Waterloo station. It will act as a focus for the festival´s activities. The unique nature of the area – its geography, sounds, social and artistic history – will be reflected in music and visual work and participatory workshops and sound walks in various interesting locations.
IKLECTIK is in Old Paradise Yard, 20 Carlisle Lane, London SE1 7LG.
Sonic Waterloo is curated by Eduard Solaz (IKLECTIK) and Steve Beresford & Blanca Regina (Unpredictable Series).
Supported by Arts Council England, Eat Work Art, WeAreWaterloo, Old Paradise Yard, Morley College, The Engine Room, Resonance FM and CRISAP
Full programme and photos at www.sonicwaterloo.com
Project page & Video Documentation 
<iframe src="https://player.vimeo.com/video/222956778" width="640" height="360" frameborder="0" webkitallowfullscreen mozallowfullscreen allowfullscreen></iframe>