Friday 5 July 2019, 7.30PM Buy tickets and more information 
Terry Day & Friends is an evening dedicated to free improvisation.
Terry Day has gathered some of his favourite musicians in London to come together and explore the boundaries of free improvisation.
The evening will feature
BLANCA REGINA / PETER CUSACK (DUO)
MAX EASTLEY (SOLO)
TERRY DAY / STEVE BERESFORD (DUO).
Visuals by Pierre Bouvier Patron & Blanca Regina throughout the night.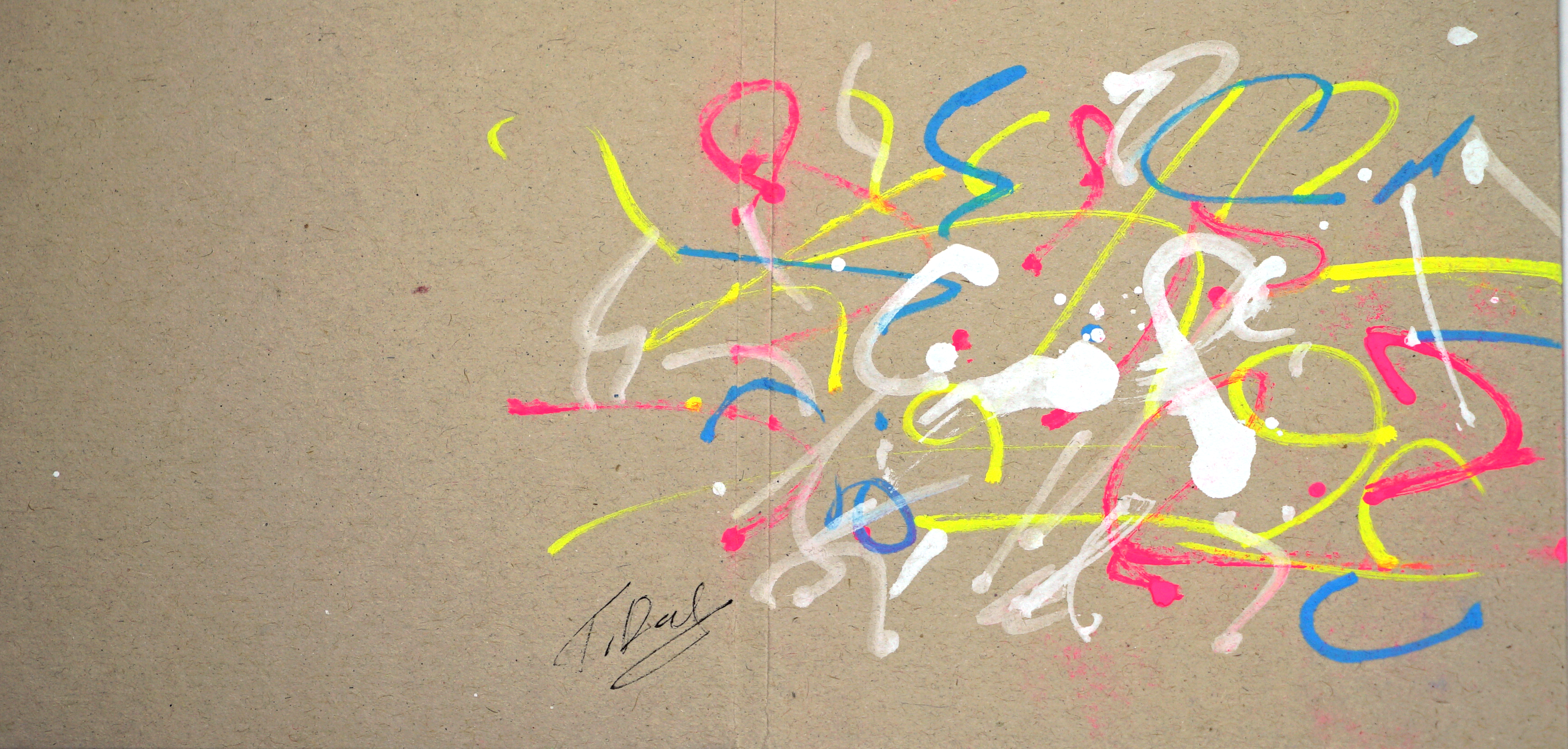 THURSDAY 5 JULY 2018, 7.30PM
The trio of Terry Day, Satoko Fukuda and Hannah Marshall (drums violin, cello) come together for the launch of a limited edition CD recording from Terry's archive from HST, released by Unpredictable Series.
They are joined by the trio of  Steve Beresford, Blanca Regina & Benedict Taylor (piano-electronics, voice-objects-electronics, viola). Pierre Bouvier Patron will also be doing visuals in the evening using some of Terry's artwork and presenting some of his content and handmade slides.
Terry will present one of his lyrics performed with all the musicians.
HST
HANNAH MARSHALL | SATOKO FUKUDA | TERRY DAY
HST – SECOND MIX

Hannah Marshall – Cello

Satoko Fukuda – Violin

Terry Day: Drums, Balloon, Recorders, Bamboo Reed Flutes x 3

Recorded: London School of Sound – Mixed and Mastered by AJ Pillette – London, March 5th, 2016

Terry Day Archives produced by Unpredictable Series

Tracks

1) HST I

2) HST 2

3) HST 3

4) HST 4

5)HST 5

6) HST 6

Duration: 56 minutes

Artwork by Terry Day

Design by Blanca Regina

Screenprinted by Blanca Regina, Terry Day and Nick Stevens at Create Space London (2018)

Limited edition of 100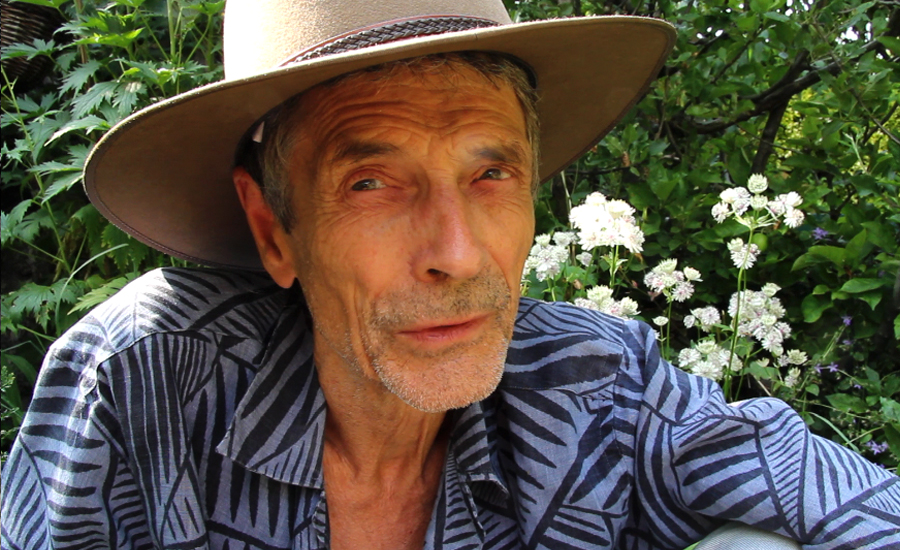 Terry Day
Terry is an improviser, multi-instrumentalist, lyricist, song writer, visual artist and poet. He is a 'first generation' pioneer improviser from the 1960s.
A self-taught musician in a family of musicians, he began improvising on the drums with his brother in 1955. In the early 1960s he formed the Hardy Holman Day trio focusing on free improvisation. Later he became part of Kilburn & the Highroads, a band led by Ian Dury.
Sharing their interest in visual art and painting, Terry and Ian both studied at Walthamstow School of Art and later at the Royal College of Art, London. As an art student in the 1960s he was a pioneer of improvisation, free jazz & experimental music.
Day also formed a duo with Derek Bailey in the late 1960s and was a regular member of The Continuous Music Ensemble, later known as The People Band. Since then he has collaborated with many musical luminaries, groups, dancers, painters, poets and performed in theatre, events, and rock & roll.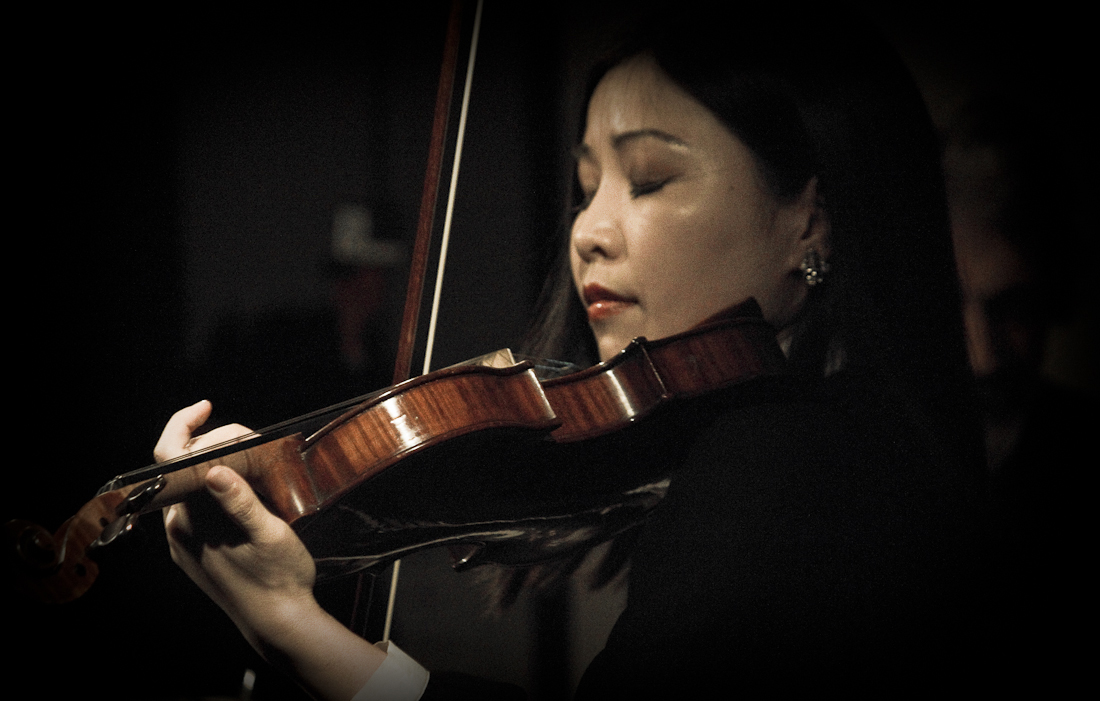 Satoko Fukuda
Satoko has performed worldwide as a classical violinist, and currently on EMANEM Label with the Trio of Uncertainty. Since her concerto debut at thirteen, she has broadcasted an eclectic range of music for Classic FM, Resonance FM, BBC Radio 1, and BBC Radio 3. TV appearances include BBC Culture show and the Sky Classics. UK appearances include the Royal Albert Hall, Wigmore Hall, the South Bank, and the Barbican. Chosen to be musician in residence for the Lord Mayor at the Mansion House, she frequently travels with the team on international diplomatic engagements. Moving fluidly beyond the classical music, she is a regular guest performer at events such as the London Fashion Show, and the London Jazz Festival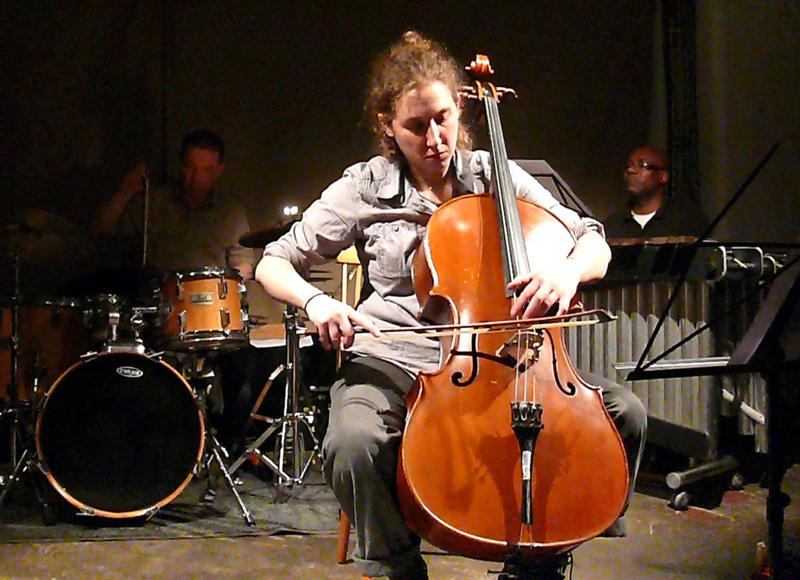 Hannah Marshall
Hannah Marshall is a cellist who is continuing to extract, invent, and exorcize as many sounds and emotional qualities from her instrument as she can. She has been a regular member of Alexander Hawkins' Ensembles and has toured in Europe and South America with Luc Ex and Veryan Weston's ensembles – SOL 6 & 12. She plays with 'String Terrorists' – Barrel (a trio with Violinist Alison Blunt & Violist/poet Ivor kallin). And has been invited by Fred Frith and Suichi Chino in their residencies at café Oto. She also plays with Terry Day, Tim Hodgkinson, Roger Turner, Paul May, Kay Grant, and the London Improvisers Orchestra.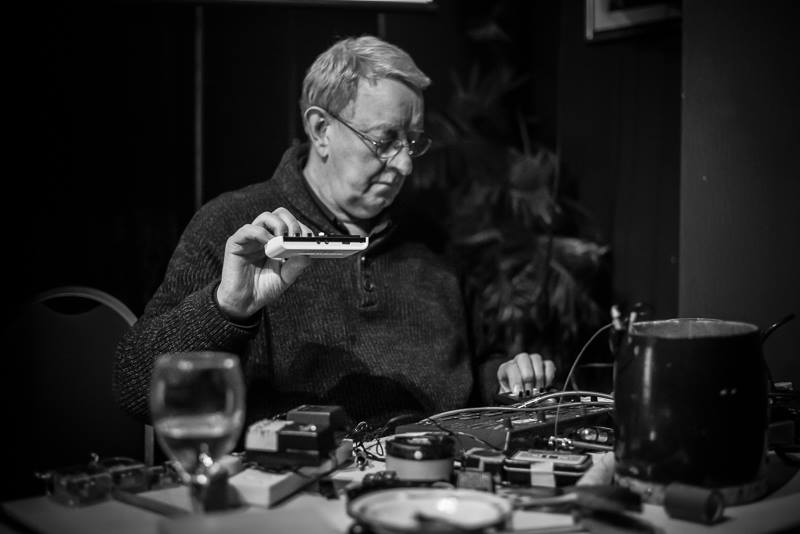 Steve Beresford
Steve has been a central figure in the British improvising scene for over thirty years, working with the likes of Derek Bailey, Evan Parker, Han Bennink, Christian Marclay and, of course, Alterations.
His work with Marclay has included mixed media pieces like 'Screen Play', 'Ephemera', 'Graffiti Composition', 'Shuffle', 'Pianorama' and 'Everyday'. He has also written songs, scored feature films, TV shows and commercials.
Steve has worked with hundreds of people, including The Slits, Stewart Lee, Ivor Cutler, Prince Far-I, Alan Hacker, Ray Davies, Ilan Volkov, The Flying Lizards, Otomo Yoshihide, The Portsmouth Sinfonia and John Zorn.
He has an extensive discography as performer, arranger, composer and producer, and was was awarded a Paul Hamlyn award for composers in 2012.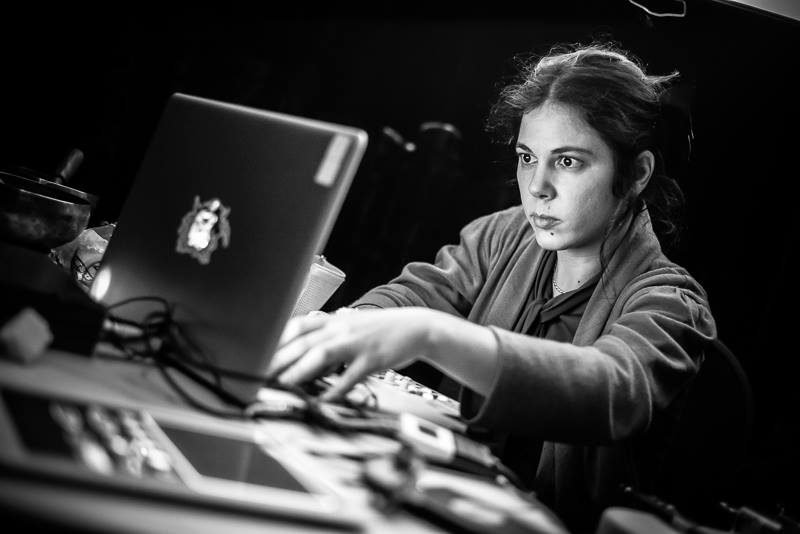 Blanca Regina
Blanca Regina is an artist, teacher and curator based in London who is currently involved in creating audiovisual performances, sound works, instalations and film.
Her research and practice encompass sound art, free-improvisation, moving image, live events, electronic music and performance.
In 2014 she joined Event and Experience Design department at University of Kent.
From 2011-2014 she was visiting research fellow at Chelsea College of Arts & Design at University of the Arts London.
In 2010, she received a doctorate in Humanities from University Rey Juan Carlos, Madrid, with the thesis: The VJ and audiovisual performance: towards a radical aesthetic of postmodernism.
In London, she co-funded with Steve Beresford and later Jack Goldstein 'Strange Umbrellas', a platform for free improvised music and visual art. During 2012-2014 she curated performances at Music Hackspace. She is initial co-founder of the Live Cinema Foundation.
In 2011 with Matthias Kispert at Soundfjord she founded the Material Studies Group. Focusing at developing a series of workshops and performances open to everyone looking at the production of sound with everyday objects.
She has performed with various artists, including Terry Day, Leafcutter John, Beresford and Matthias Kispert and curated a number of events and installations in London and internationally. Her last exhibition: 'Expanded and Ephemera Audiovisual' was presented at MUPO, Oaxaca, México in November 2015
Current works in development include the direction of Unpredictable a film about Terry Day and 'Unpredictable series' a series of exhibitions, talks and performances.
Benedict Taylor
Benedict Taylor is a solo violist & composer. He is an active figure within the area of contemporary string performance, at the forefront of the British & European new and improvised music scene.
He performs, records & composes internationally, featuring in many venues and festivals including: Cafe Oto, Jazz en Nord France, Royal Court Theatre, The Vortex, Ronnie Scott's, BBC Arts Online, BBC Radio 3 & 2, Huddersfield Contemporary Music Festival, London Contemporary Music Festival, Aldeburgh Festival, Cantiere D'Arte di Montepulciano, Edinburgh Fringe, CRAM Festival, The Barbican, Royal Albert Hall, Southbank Centre, ICA London, Radio Libertaire Paris, Resonance FM London.
As an improviser, he has worked with Evan Parker, Terry Day, Keith Tippett, Wadada Leo Smith, Alex Ward, Renee Baker, Steve Beresford, Angharad Davies, Hannah Marshall, Tom Jackson, Phil Minton, Pat Thomas, Miya, Tetsu Saito, Gianni Mimmo, Daniel Thompson, Veryan Weston, Sylvia Hallett, Dirk Serries, Stephen Crowe amongst others.
He is involved with a number of higher education institutions, giving lectures in performance, improvisation & composition at the Royal College of Music, City University of London, Goldsmiths College, Royal Holloway College London.
He is the founder, and a curator of CRAM, a music collective and independent label.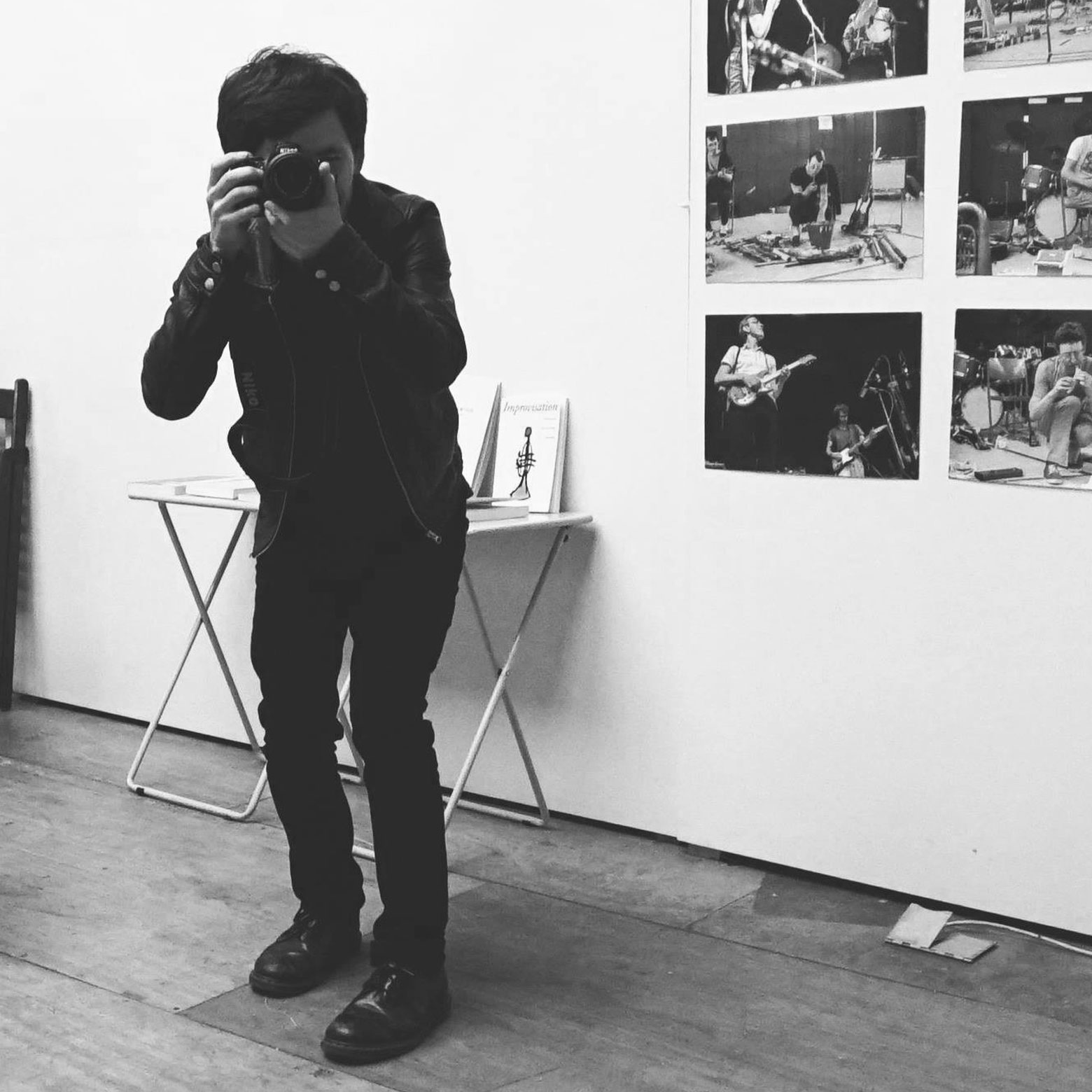 Pierre Bouvier Patron
Pierre Bouvier Patron: A digitised painted super8 film. Untiled 2minutes30, Color. Bio: Born in Lyon, France, Pierre Bouvier Patron is a visual artist based in London. He is currently working in different media such as digital video and film, exploring the boundaries between them and creating moving image works, performances and installations. He has developed many practices and skills are wide in the arena of experimental film, documentary films, music videos. He studied cinema at the Université Lyon II Lumiere of Lyon. He is currently involved with No.W.Here, a film laboratory based in London, . He has been involved in video screenings and video performances internationally, solo or in collaboration with musicians such as Syd Kemp or the artist Blanca Regina. His work has been shown in Lyon, Kike Keller, Madrid (Spain), at Strange Umbrellas and The Yard (London).