Unpredictable at The Vortex 2021/22 presents experimental music, free improvisation, film, and art sessions.
Every season we will present an unpredictable lineup!  Two shows in an evening with different ticket links for each one.
From 7 to 8.30 pm

Three duos
Steve Beresford + Blanca Regina
Beibei Wang + John Butcher
Charlotte Keefe + Sam Eastmond
Visuals by Pierre Bouvier Patron
From 9 to 10.30 pm

Two duos and one solo
Steve Beresford + Blanca Regina
John Butcher
Charlotte Keefe + Sam Eastmond
Visuals by Pierre Bouvier Patron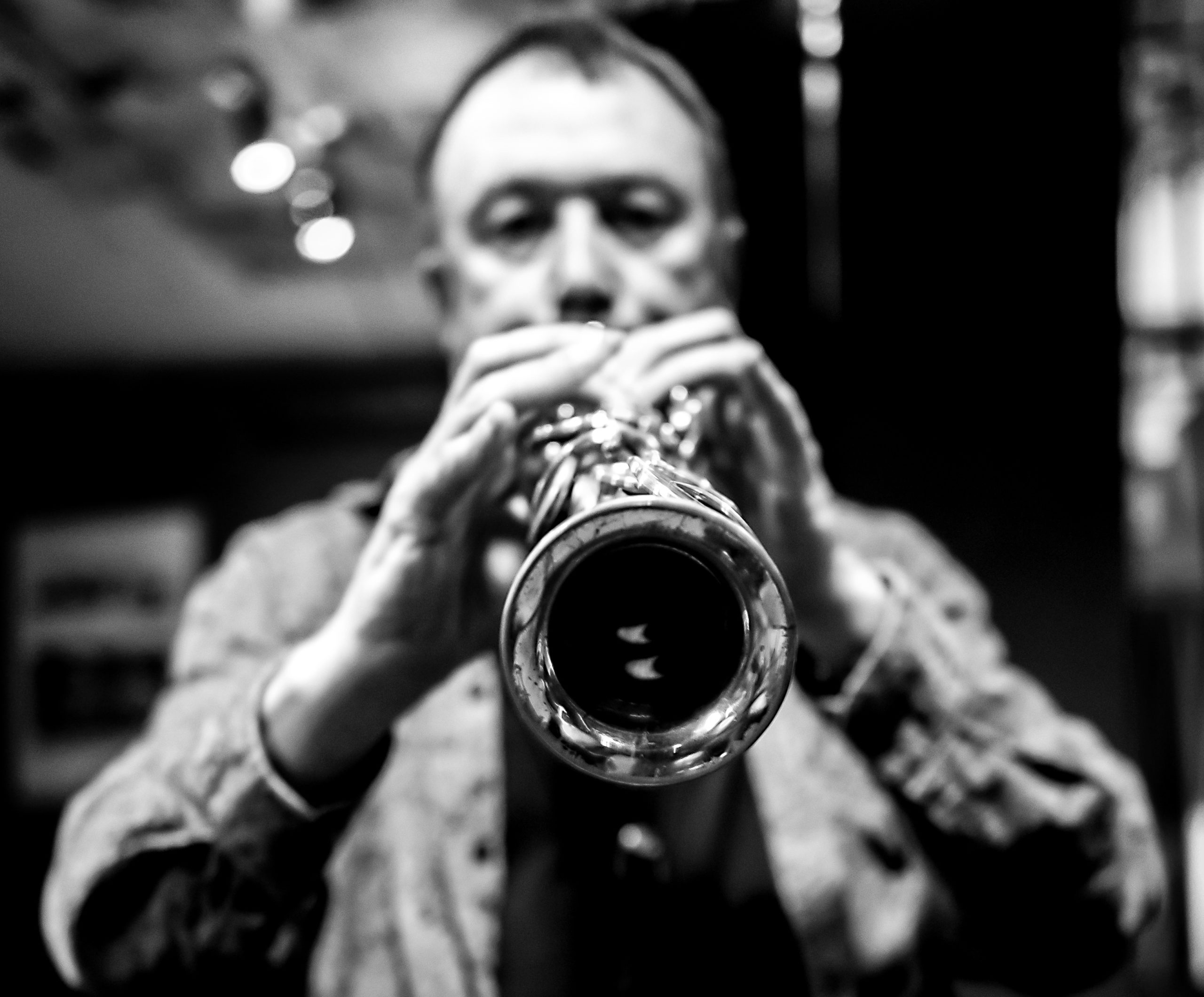 John Butcher
Saxophones

John Butcher
is well known as a saxophonist who attempts to engage with the uniqueness of time and place. His music ranges through improvisation, his own compositions, multitracked pieces, and explorations with feedback and extreme acoustics. His "Resonant Spaces" CD is a collection of site-specific performances recorded during a tour of unusual locations in Scotland and the Orkney Islands.
Since the early 80s, he has collaborated with hundreds of artists – including Derek Bailey, Eddie Prévost, Spontaneous Music Ensemble, Steve Beresford, Okkyung Lee, John Russell, Christian Marclay, and Matthew Shipp. Additionally, he values occasional encounters – from the WDR Sinfonieorchester and EX Orkest to duos with Akio Suzuki, Keiji Haino, David Toop, Sophie Agnel, Fred Frith, and Joe McPhee. Recent compositions include "Penny Wands" for Futurist Intonarumori, two HCMF commissions, "Good Liquor…" for the London Sinfonietta, and "Tarab Cuts" (shortlisted for a British Composer's Award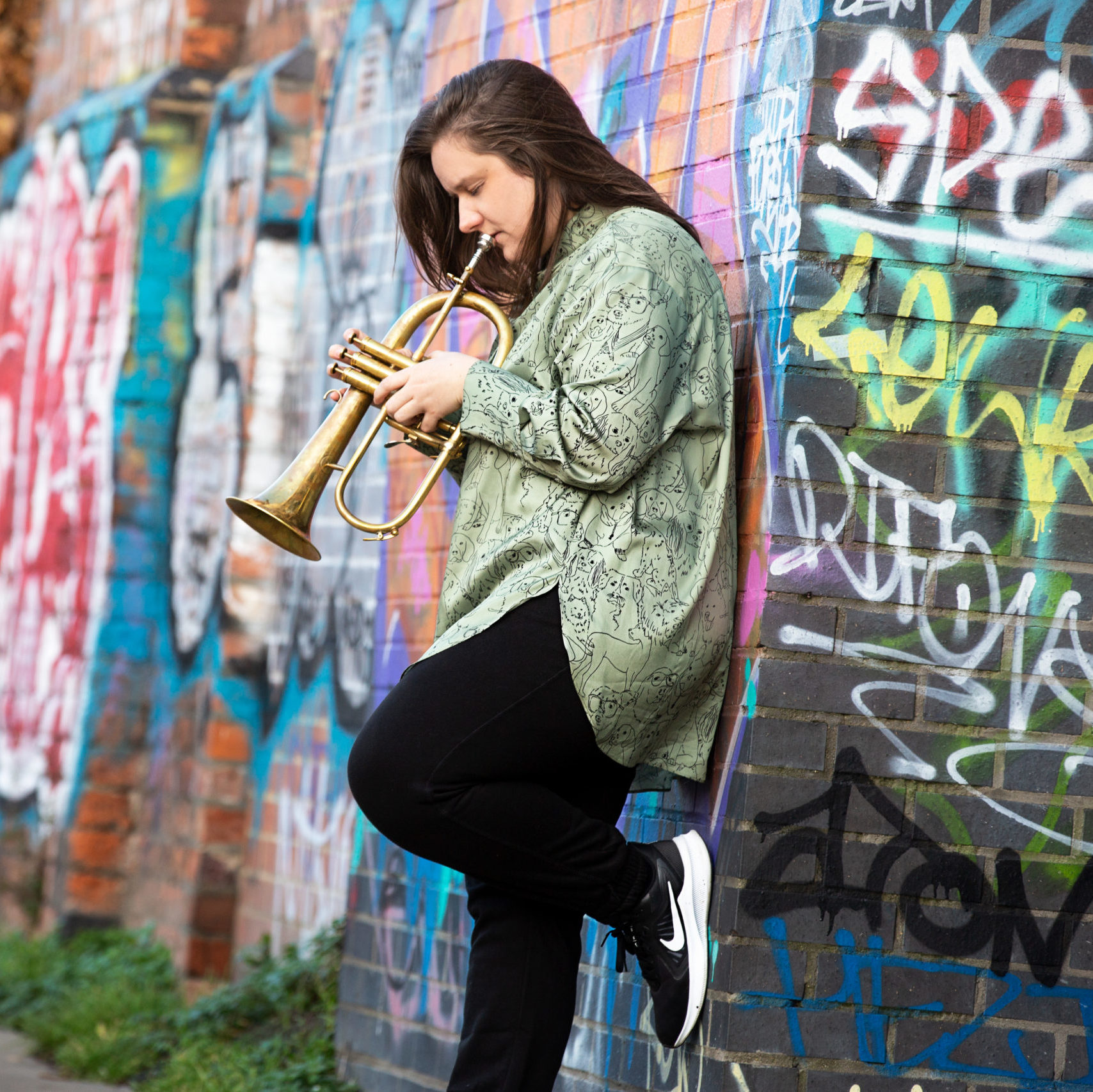 Charlotte Keeffe
Trumpet
Charlotte Keeffe
's passion for free improvisation, jazz, and experimental music-making sees her performing regularly as a soloist and as part of a variety of different ensembles, including her own Quartet; Charlotte Keeffe('s) Quartet is currently
touring the UK celebrating the recent release of her debut album, Right Here, Right Now – June 2021, Discus Music.
Charlotte is a member of several collaborations; the London Improvisers Orchestra, Moss Freed's Union Division, and Calum Gourlay's Big Band. She plays regularly with Alex Ward, Otto Willberg, and Andrew Lisle, in Andrew's trio and Alex's Item 4 and 10. She is also part of Birmingham-based Andrew Woodhead's Pendulums and plays alongside jazz stalwart Annie Whitehead in Ben Higham's The Brass Monkeys and with jazz stars Jay Phelps and Rosie Turton in Dan Samsa's Contours. Alya Al-Sultani's upcoming opera, Two Sisters, sees Charlotte playing alongside the likes of Alice Zawadzki, Robert Mitchell, and Dave Kane.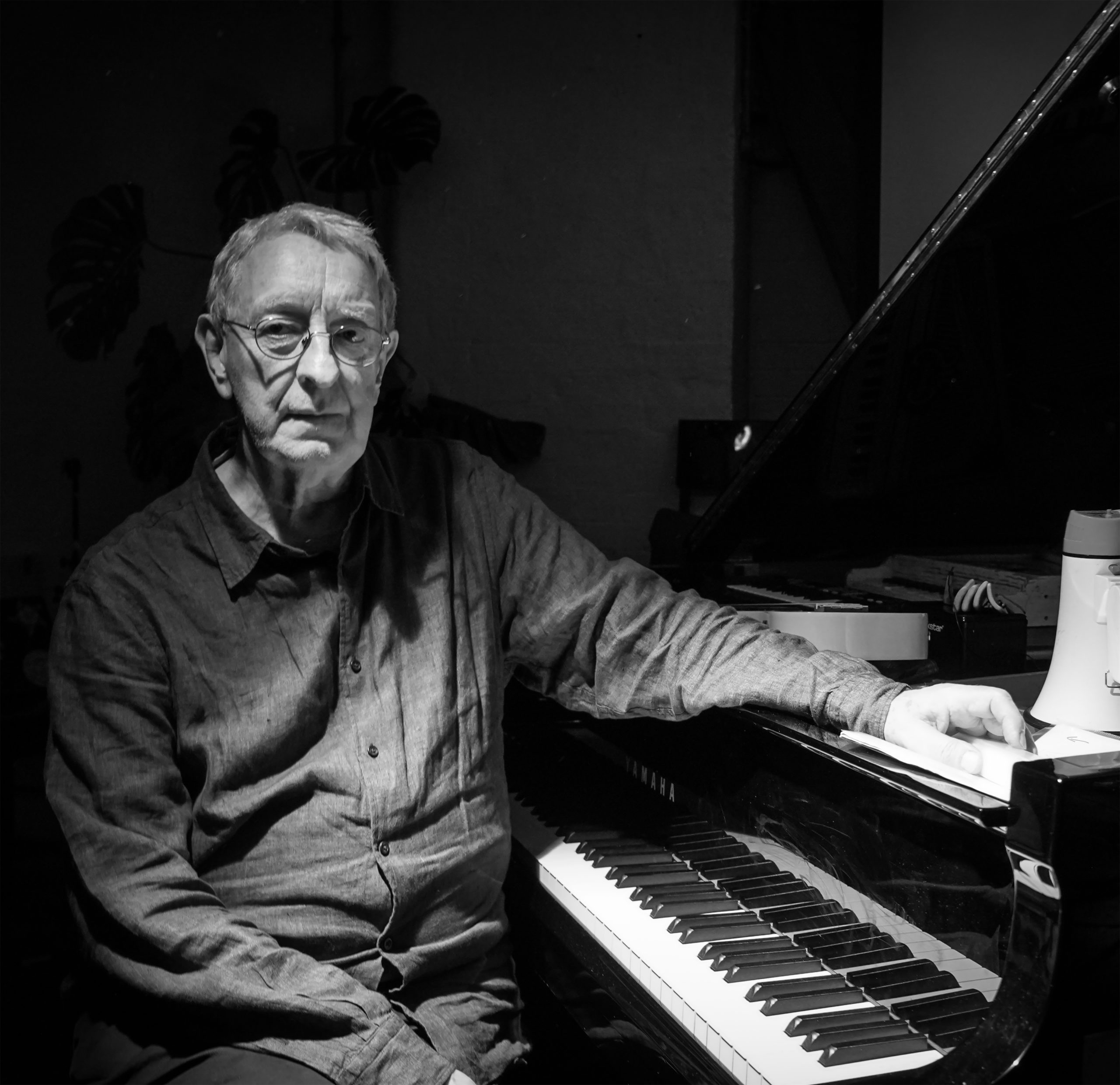 Steve Beresford
Piano and objects
Steve Beresford
has been a central figure in the British and international spontaneous music scenes for over forty years, freely improvising on the piano, electronics, and other things with people like Derek Bailey, Evan Parker, Han Bennink, John Zorn, and Alterations (with David Toop, Terry Day and Peter Cusack).
He has written songs, written for large and small ensembles, and scored short films, feature films, TV shows, and commercials. He was part of the editorial teams of
Musics
and
Collusion
magazines, writes about music in various contexts, and was a senior lecturer in music at the University of Westminster. With Blanca Regina, he is part of
Unpredictable Series
, which produces events and sound and video recordings of experimental music and art. 
Steve has worked with Christian Marclay on numerous Marclay mixed media pieces. He has also worked with The Slits, Najma Akhtar, Stewart Lee, Ivor Cutler, Prince Far-I, Alan Hacker, Tania Chen, Ray Davies, Mandhira De Saram, The Flying Lizards, Zeena Parkins, Satoko Fukuda, The Portsmouth Sinfonia, Ilan Volkov, Rachel Musson, Vic Reeves, Sarah Gail Brand, Lore Lixenberg and many others. 
Beresford has an extensive discography as performer, arranger, free-improviser, composer, and producer, and was awarded a Paul Hamlyn award for composers in 2012.
Beibei Wang
Percussion
Genre-defying percussionist Beibei Wang is an acclaimed international virtuoso percussionist with both a Chinese and British musical education background. Beibei has enjoyed a meteoric rise in the classical music world, receiving international praise for her performances. She was listed in the top 50 Chinese musicians in the "Sound of East" project by the Chinese Ministry of Culture, as well as endorsed by the Arts Council, England receiving an Exceptional Talent visa from the British Government. Following a successful world tour, Beibei now leads a traditional Chinese percussion programme at SOAS, University of London. In 2020, Beibei was named Associate of the Royal Academy of Music. Most recently Beibei was appointed as percussion professor of the Crossover Studies Faculty at London Performing Academy of Music.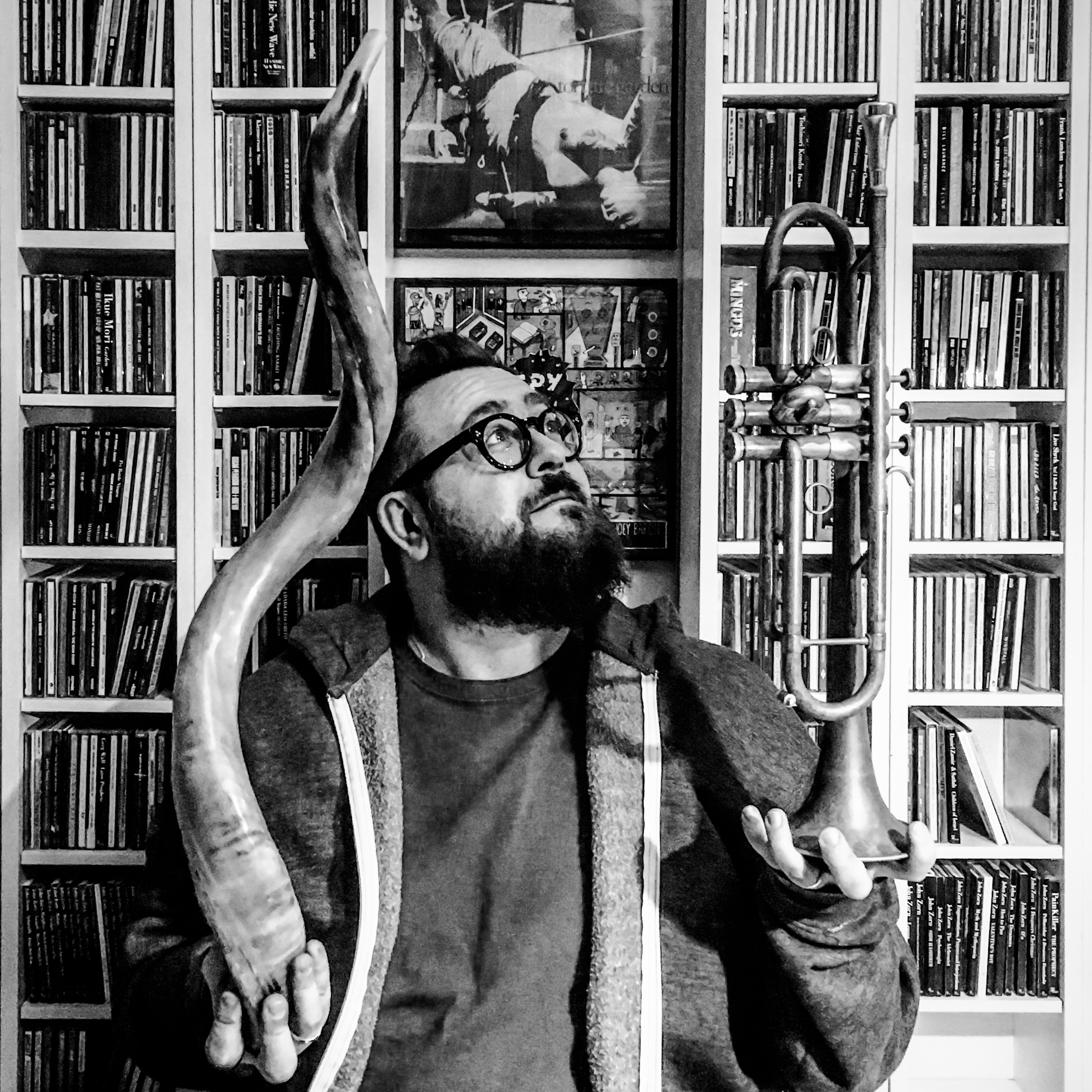 Sam Eastmond
Composer-Bandleader-Trumpet Player
Sam Eastmond is a composer, arranger, bandleader, trumpet player and producer creating music incorporating a variety of genres including jazz, klezmer, cartoon, rock, surf, world, jewish and Downtown influences. Interweaving improvisation and intricately arranged composition Eastmond's sound world transcends traditional concepts of genre boundaries.
He co-founded and leads the Spike Orchestra, a large ensemble who have recorded Four studio albums since 2014, their debut Ghetto (Spike Records), two collaborations with New York legend John Zorn as part of his Masada Book on Tzadik Label, Cerberus: The Spike Orchestra Play Masada Book Two and Binah from the forthcoming Masada Book Three series and the upcoming 2020 Spike Orchestra album.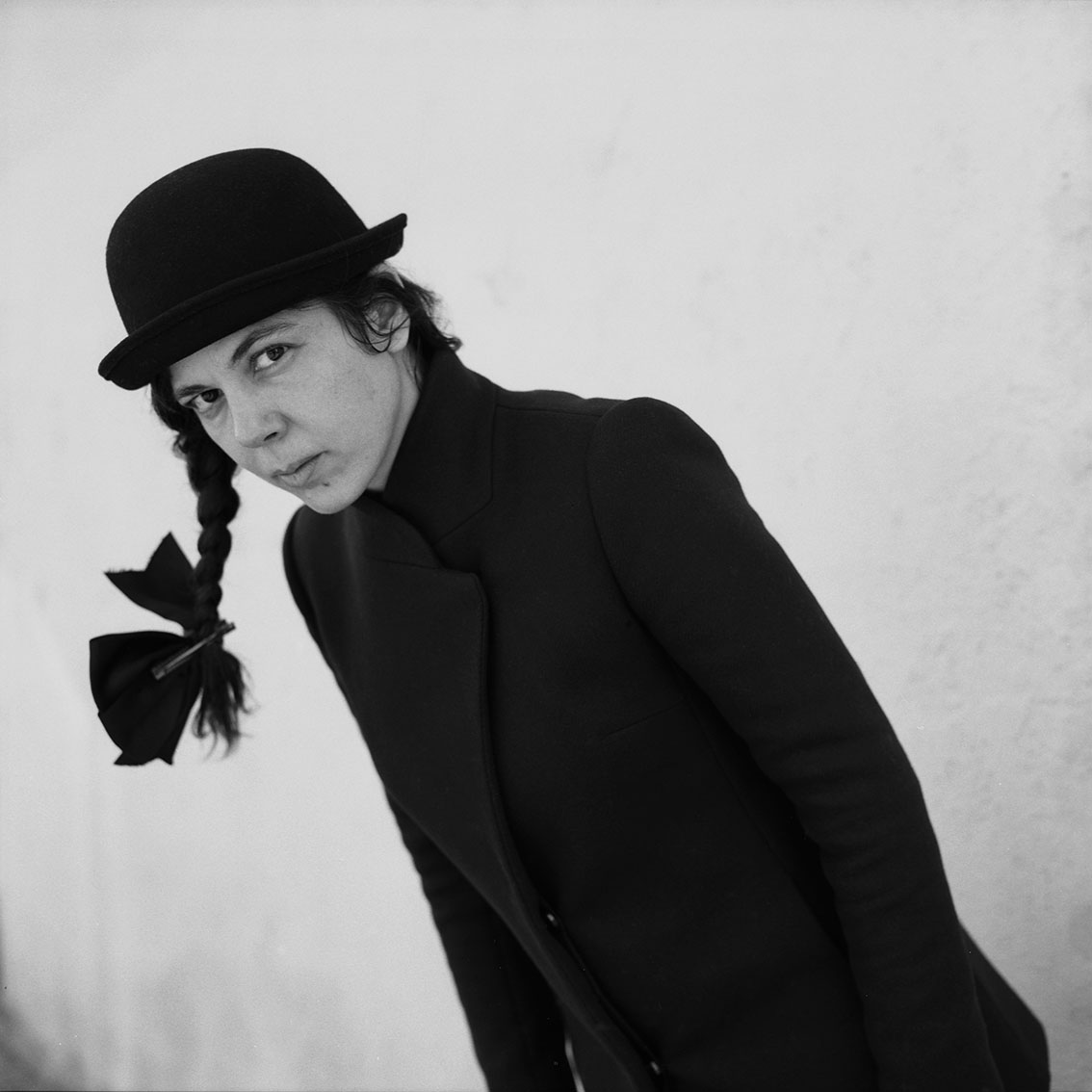 Blanca Regina
Voice and objects
Blanca Regina
is an interdisciplinary artist that creates sound works, audiovisual installations, visual art, and films. In her last releases, 'What Blue', a duo with Steve Beresford (2020), and 'Duets with Blanca Regina, Spontaneous Music' (2018) she uses voice, electronics, and various instruments.
She has created music and films with artists, including Peter Cusack, John Butcher, Leafcutter John, Matt Black (Coldcut), Hyelim Kim, Jack Goldstein, David Toop, Sharon Gal, Karel Doing, and Matthias Kispert. Blanca is also an independent curator and tutor and has produced events and workshops internationally.
Co-founder of Unpredictable Series, she is completing a documentary film about the free improviser and artist Terry Day. Her work has been supported by Arts Council England, Sound & Music, BMC, Amexcid, Photo-España, and Garage Cube.
Pierre Bouvier Patron
Visual Artist
Pierre Bouvier Patron is a visual artist based in London. He is currently working with different media, such as digital video and film, exploring the boundaries between them and creating moving image works, performances, and installations. He has developed various practices and skills in experimental film, documentary films, music videos, etc.
He is involved in video screenings and video performances, solo or in collaboration, with musicians such as Syd Kemp, Steve Beresford, Neil Charles, and artist Blanca Regina, among others. His work has been shown in France, Spain, the United Kingdom, Mexico, Germany, etc.
His latest works include Unpredictable: Conversations with Improvisers, a series of 12 videos about improvisers in the UK, music videos for Ben Marc. His work also includes extensive participation with collectives such as Unpredictable Series, Strange Umbrellas, and several festivals such as Sonic Waterloo, Art of Improvisers, Alterations Festivals.