'Unpredictable Series' is a series on Free Improvisation curated by Blanca Regina and Steve Beresford. It features exhibitions, performances, talks, publications and workshops. Collaborators and guest curators include David Toop, Terry Day, Peter Cusack, Ecstatic Peace Library, Pierre Bouvier Patron, Dave Hunt, Gina Southgate, Tania Chen, Sharon Gal,Graham Dunning, Andie Brown and others.
This summer we presented in June  Art of Improvisers at Cafe Oto in collaboration with The Wire 400 and supported by Arts Council England and in July Sonic Waterloo in collaboration with IKLECTIK. We are preparing more events for the summertime.
Last year we organised Alterations Festival in London and was a blast.
Also two Strange Umbrellas events in Berlin.
In London, we've presented a series of events at IKLECTIC, Cafe OTO, OTO Projects, Ray's Jazz (Foyles) and Portland Hall (CREAM/ University of Westminster). This venues along Cream, Crisap and Arts Council England have supported our projects. We focus on the production of works that look at the archiving and production of free improvisation. We're also preparing a major exhibition in London for Spring 2018!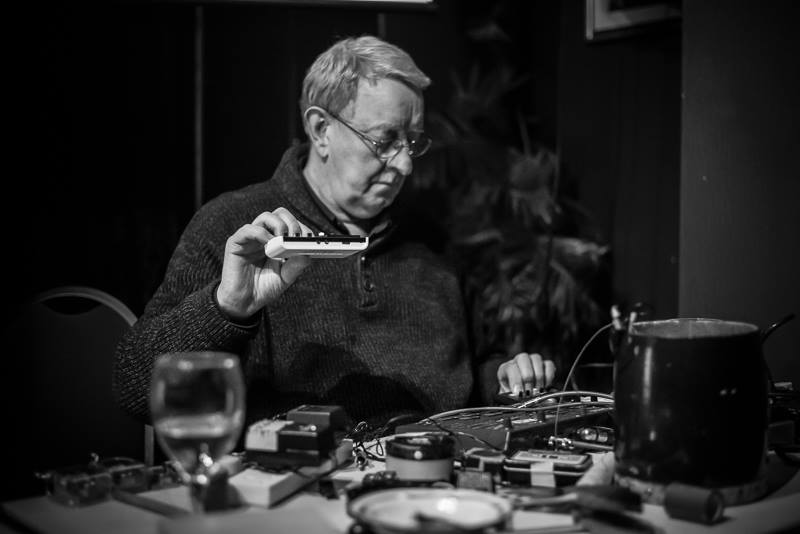 Steve Beresford
Artist - Curator - Tutor
Steve has been a central figure in the British improvising scene for over thirty years, working with the likes of Derek Bailey, Evan Parker, Han Bennink,Christian Marclay and, of course, Alterations.
His work with Marclay has included mixed media pieces like 'Screen Play', 'Ephemera', 'Graffiti Composition', 'Shuffle', 'Pianorama' and 'Everyday'. He has also written songs, scored feature films, TV shows and commercials.
Steve has worked with hundreds of people, including The Slits, Stewart Lee,Ivor Cutler, Prince Far-I, Alan Hacker, Ray Davies, Ilan Volkov, The Flying Lizards, Otomo Yoshihide, The Portsmouth Sinfonia and John Zorn. He has an extensive discography as performer, arranger, composer and producer, and was was awarded a Paul Hamlyn award for composers in 2012.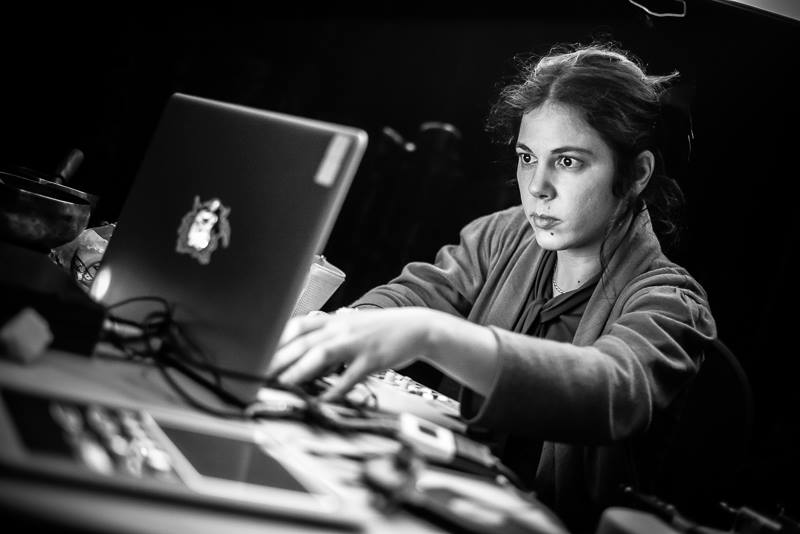 Blanca Regina
Artist - Curator - Tutor
Blanca is an artist, teacher and curator based in London. Her research and practice is heterogeneous and encompass expanded cinema, free improvisation, graphic and moving image, photography and performance art. In 2014 she joined as lecturer the School of Music and Fine Art at the University of Kent. For several years she was a visitining research fellow at the University of the Arts, London, Chelsea College of Art and Design, 2011 to 2014. She has performed with various artists, including Terry Day, Leafcutter John, Beresford and Matthias Kispert and curated a number of events and installations in London and internationally. Her last solo exhibition: 'Expanded and Ephemera Audiovisual' was presented at MUPO, Oaxaca, México in November 2015.
Past Events / Strange Umbrellas, 4th November 6 to 8 in Foyles Bookshop, London
Past Events / Alterations Festival
ALTERATIONS FESTIVAL (London 13th to 19th of June, 2016) presents activities around the subject of the group
Alterations and explores the related fields of Sound Art and Free Improvisation.
Alterations – David Toop, Peter Cusack, Terry Day and Steve Beresford – is a quartet of key thinkers and pioneers in music and visual arts.
They played many concerts in the years 1977 to 1986 and came back together last year for one very successful concert. In the festival they will come together to collaborate in new contexts.
Supported by Arts Council England and Sound and Music and curated by Blanca Regina and Beresford, the project engages artists and audiences in new ways of making and understanding music and art. With the support of The Centre for Research and Education in Arts and Media (CREAM)  and CRiSAP research centre of the University of the Arts London dedicated to the exploration of the rich complexities of sound as an artistic practice
Past events / Book Launch: ' The Art of Terry Day'
26 SEPTEMBER 2015
BOOK LAUNCH 'The art of Terry Day' at Cafe Oto Project Space
This first edition is an attempt to look into Terry Day's artwork. Miniatures, Drawings and Mouchoirs. An Illustrated catalogue in colour that includes essays by David Toop, Steve Beresford and Terry Day himself, with an introduction by the editor Blanca Regina.
Includes poster reproduction in screenprint one ink 'Lady in a Shoe' by
Limited edition, 40 copies
Fist Edition Reprinted in Oaxaca, México
46 pages
2015
and  WORK-IN-PROGRESS: a rough cut of the film 'Unpredictable: The Art of Terry Day'.
JUNE 2015  – 4th until 11th June –
Terry Day solo visual art and music show at Iklectik Art Lab
Featuring and exhibition, concerts, poetry and extracts of the film 'Unpredictable'.
6th June – Talk at Project Space Cafe Oto: Terry Day, Walthamstow Art School
61-63 and RCA 63-66
MAY 2015 – 7th until 17th May –

Group Show 'Art of Improvisers' at Project Space Cafe Oto
Saturday 9th May – Round Table and Q&A at Project Space Cafe Oto
A timeline with diverse viewpoints, and overview of free
improvisation and artists involved 60s up to today.
Speakers: Terry Day, David Toop, Steve Beresford.
Drawing the timeline: Gina Southgate and Blanca Regina.
Sunday 10th May – Workshop at Project Space Cafe Oto – Material Studies– From 11-1. Free. Max 8 participants.
Saturday 16th May – Workshop- Terry Day's techniques for playing balloons and
self-made pipes. From 11-1. Free. Max 8 participants.
Timing: 4 – 6 pm. Free Entry. Limited space, RSVP
From 11-1. Free. Max 8 participants.
Thursday 21st May – Closing event (includes acoustic short acts by artists TBC)
IN PROCESS / THE ART OF TERRY DAY ( DOCUMENTARY FILM )